WELCOME TO THE VX PHYSICS (VXP) WEBSITE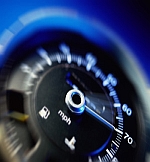 We want to be your Vehicular Expert Physicist/Consultant
Our company has been responsible for providing outstanding vehiclular physics consulting services to NASA, NHTSA, RITA, VOLPE, and the USDOT. We consulted as the Automotive Expert Physicist in the investigation of the Toyota unintended acceleration problem ($1.2B fine). VX Physics will provide analytic services and support in the areas of Accident Reconstruction Physics, Electronic Control Unit Analysis, Failure Analysis Methodologies, Reliability Assessment, Analysis of Unique Low Probability Failure Events, and FMEA & Fault Tree Analyses for Automotive Vehicles.

Our highly qualified and experienced consultants will provide consulting services to government agencies, attorneys, insurance companies, police departments, and industrial clients. Our customers particularly value our professionalism, thoroughness, attention to detail, accessibility, innovation, and clear, concise reports.
We currently provide routine services in Florida. We have provided and will provide services to customers in other states. If you are not familiar with our company and your first contact with us is online, we would be pleased to hear from you! Please let us know what your needs and questions are, we will be more than happy to help.

OUR VISION:
We have a passion to be challenged at a World Class Level, where we may use our Physics and Math analytic and personal skills for the ultimate in professional and personal productivity.
Our specialty is in solving "impossible" technical problems in the realm of Vehicle Technology.
We excel at unique, one-of-a-kind, type challenges.
Find out about our specific areas of skills. LEARN MORE...
Some examples of our Analyses. EXAMPLES OF ANALYSES...