ABOUT US - VX PHYSICS (VXP)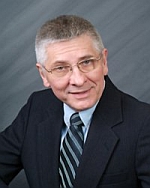 Thomas W. Kotowski
M.S. Physics - University of Wisconsin
M.A. Experimental Psychology - Ball State University
Expert Physicist - Research and Innovation Technology Administration (RITA)/NHTSA
Appointment to Five Person Review Panel - NASA Study USDOT/NHTSA/RITA/VOLPE
Congressional appointment to serve as the Expert Physicist by the US Research Innovative Technology (RITA) Administration on the five Expert Review Panel for NASA's Toyota Unintended Acceleration Investigation.
Congress commissioned NASA to conduct this study. (NESC is the team that investigated the Challenger and Columbia disasters.) Traditionally, one of the member's of the peer review panel of national experts appointed for high profile national investigations is a Physicist.
Adjunct Physics Professor (May 2011 - present) - Keiser University
Senior Physicist - GM - Delphi Electronics & Safety Division
Automotive Safety and Engine Control Device Development
I served over thirty years for Delphi (a products division spin-off of General Motors) doing vehicle safety and engine controller product, sensor, and actuator Research & Development. The Smart Power Device Design group, for which I was a part, is a world class organization, that has been successful in winning contracts for the design and manufacture of quality, ultra-reliable, engine controllers and safety systems against the best product development companies in the world (e.g. Hitachi-Japan, Siemens-Germany, Motorola-USA).
With the changes in corporate identity of Delphi, project re-assignments, and rapidly evolving technologies, to be successful, I had to re-invent myself many times during the course of my career. Other than Device Design/Development, I have worked in all areas of Device development: Device Process Development, Device Design, Layout Design, Test Development, Reliability Assessment, Qualification, Device Modeling, Failure Analysis, but primarily concept to production development of custom Device (See Device Product Development section). Because of the complex-specialized nature of our work, it was necessary to be able to work successfully in a team environment with people from many different specialty disciplines. My forte within the company was the solution of "impossible" technical problems, i.e. when problems seemed intractable to design engineers– my services were requested and was generally able to provide innovative solutions.
Gave seminars on analytic techniques that I developed for General Motors and Ford Motor Company.
Knowledge Science Development – The Leap Cad System (Chief Investigator)
The most common creative process is analogical reasoning--the transfer of an idea from one context to a new one. Perhaps 80 percent of creative ideas are rooted in analogical reasoning – the synthesis of a new idea from a spectrum of technologies. Leap Cad Systems is involved in building a framework of macro models abstracted from a spectrum of the leading emerging energy research papers, thus lowering the barrier for application of proven breakthrough strategies to affect the synthesis/development of new energy technologies. As a generalization, these methodologies improved the innovation of companies by about 45%.
M.A. Experimental Psychology - Human Factors
An advanced degree in Psychology is highly relevant to the investigation of vehicle crashes. The National Motor Vehicle Crash Causation Survey (NMVCCS), conducted from 2005 to 2007, was aimed at collecting on-scene information about the events and associated factors leading up to crashes involving light vehicles. 94% of NMVCCS crashes where attribuatalble to human error. Experimental Psychology is also applicable to the assessment of human delay time in precrash reconstruction.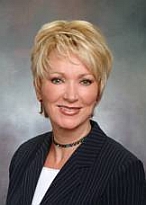 Dr. Bet J. Kotowski
Researcher, Educator, and Executive Consultant

Dr. Kotowski has a Doctorate in Assessment, Leadership, and Management from Indiana University Bloomington.
She has served as an assistant professor of Statistics, Assessment and Evaluation.
She has 25 years of professional leadership experience. Bet has served as an Assistant Superintendent for the School Board of Rush County Indiana and State Director of Teacher Education for the State of Indiana.

She has state, national, and international experience as a consultant in statistics, assessment, and evaluation.